Building toilets may reduce crimes against women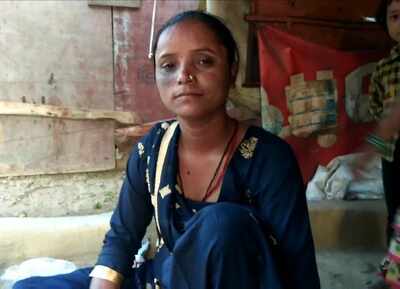 Crimes against women and girls have increased over the years, and one of the major reasons is lack of toilets forcing them to defecate in the open.

For more than 1 billion women and girls around the world, those fears are real. They don't feel safe going to the bathroom, according to Water Aid, an international nonprofit group that promotes clean water, decent toilets and good hygiene.

Some 70 per cent of households in India don't have access to toilets, whether in rural areas or urban slums. Roughly 60 per cent of the country's 1.2 billion people still defecate in the open as reported in National Geographic magazine and the consequences for women are huge.

The report by Water Aid, titled Out Of Order: The State of the World's Toilets 2017 stated that 355 million women and girls lack access to a proper toilet. The Swach Bharat Mission launched in 2014 increased country's sanitation coverage from 39 per cent to 65 per cent by November, 2017, in this period 52 million toilets were build in rural India.

In 2014, the two Dalit girls in Badaun who were allegedly gang raped caused outrage, anger and for the first time and raised the issue of lack of toilets. The two girls had gone out to the fields to defecate when they were grabbed and then allegedly gangraped by the men. But perhaps, the deaths could have been avoided if the girls had access to a toilet at home. On the night they were killed, the two teens did what millions of women do across India each day; they set out for an open field to relieve themselves.

After this case, Indian Prime Minister Narendra Modi promised to make India, open defecation free by October 2, 2019. Around 52 million toilets were constructed across India under Swach Bharat Abhiyan but the question comes is the problem solved?

Jyoti, a resident of a slum in LDA colony, Kanpur Road behind Phoenix Mall, Lucknow says that they don't have a toilet therefore they go out in the field to defecate, they feel quite shameful but they don't have any other option. They don't even have their own land so that they can get the toilets constructed. On Swach Bharat Abhiyan, she said, "We don't know about any such scheme and no one government official has ever come to look into this problem."

"If we have an area to live, then only we can construct toilet. We don't have money for food how can we construct toilets, children defecate in open and therefore get affected by diseases", says Sunita, another resident of the slum.

Describing women's daily hardships due to lack of toilets she said that it was quite awkward in the beginning to take bath in the open but now we have become habitual. Sunita said, "We wear clothes and take bath, people stare at us but we cannot do anything. Whenever our daughters need to go to defecate, their fathers go with them because they can protect them in a better way as compared to us. She further added that we never go alone to defecate, two three women go together so that any mishappening can be avoided. Government can do nothing to protect us, therefore we do it ourselves."

"So many times we have complained in the CM office, all we get are dates. Dates come and go, but no one comes for checking. Now we are prone to live in such conditions, we accepted it as our fate", says another resident.

During the visit to the slum, we saw children urinating in a corner near to a jhopdi. Also a woman who was helping her 9-year old girl take a bath in the open, the girl was just wearing underwear. People were passing by, including young boys, men and women.
Over the years women have become vulnerable to crimes due to lack of toilets.

Government is building toilets but certain steps should be taken by individuals for construction of toilets so that no women or girl gets raped or sexually assaulted.

Sulabh International Social Service Organization, a non-profit voluntary social organization founded in 1970 by Dr. Bindeshwar Pathak, is dedicated to construction of Environmental friendly two-pit, pour-flush compost toilet known as Sulabh Shauchalaya that is socially acceptable, economically affordable, technologically appropriate and does not require scavengers to clean the pits and implemented in more than 1.2 million houses all over India that has helped liberate over a million scavengers. So far it has constructed and is or maintaining over 8000 such public toilets in India.
Talking to the people working for Sulabh, we got to know that two excuses which were most common among people for not constructing toilets were either, 'the construction cost is expensive and we cannot afford it' or 'they don't like to defecate in a closed place, they like fresh air'. Sulabh International has solution for both, tackling the first problem, Pathak came up with ideas like:

Eco-friendly Two Pit, Pour-Flush Compost Toilet:

The working model of this toilet is very simple. Two pit holes are created around the toilet, one of which is functional while the other is kept closed until the opened pit is fully filled with human waste. The filled pit is then closed for composting, and the waste collected in that pit is converted to bio fertilizers. What's great is that the fertilizers made this way are high in nitrogen and phosphorous, two chemicals that help with better irrigation.

Pathak installed these toilets in individual households as an alternative to the comparatively extensive sewerage septic tank based systems. The UN has also recommended this toilet technology as a Best Global Practice.

And the solution for the second problem was roof free toilets, where in one can defecate within four walls and at the same time enjoy the cool breeze and gaze at the stars.

A village in Mewat, Nuh where Sulabh has constructed toilets is a perfect example of their work from which women have benefited a lot. In a conversation with the women of Nuh, they told us about the problems they used to face but the toilets which have been constructed by Sulabh have put a full stop to them.
Not just the village became ODF but also hygiene conscious, ladies started using sanitary pads and also disposed them in the machine provided by Sulabh.

Apart from this, women should also raise voice in their house for construction of toilets in their house, slums and offices. Accepting and settling with the norms of people is not a solution, 'RAISE VOICE FOR CONSTRUCTION OF TOILETS' if not for you then for the upcoming generations.