'AR, VR the way forward in mobile storytelling'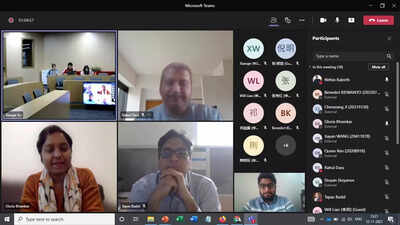 Greater Noida: Dr Rahul Dass and Dr Nithin Kalorth from Bennett University's Times School of Media and Dr Tapas Badal from the Computer Science Engineering Department participated on November 12 at the prestigious international Mobile Studies Congress that was hosted by the University of Nottingham Ningbo, China.

The three faculty members are part of BU's centre for research on media and technology.
Dr Gloria Khamkar, senior lecturer in Journalism, Bournemouth University, UK, moderated the panel.

Dr Rahul Dass spoke on user centric storytelling with focus on the technology paradox. He referred to the renaissance of content that has been brought about using mobile phone for storytelling. He argued that user engagement is evolving and will set the tone for how storytelling takes shape. He emphasised on technology-driven mobile storytelling and spoke about the significance of augmented reality and virtual reality as well as the impact of Artificial Intelligence.