Avishka Sharma bags gold in BU Squash Tournament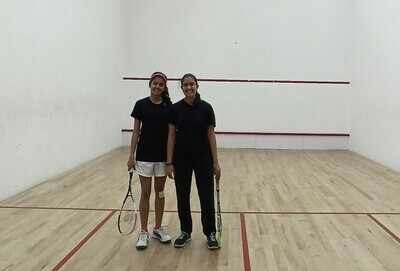 By Mugddha Dawar

Avishka Sharma won the nail biting inter-house girls Squash Tournament and bagged the gold medal.

The event was organized by the Sports Committee of Bennett University and was conducted in the sports complex of the university campus.

Akshita Mehta from Keen Kickers won the silver, while Sushmitha took home the bronze medal.

The final match was played in 3 sets, where Avishka scored 11 points in all three and Akshita scored 2, 5 and 3 points respectively.

The semi finalists included Anubhuti, Sushmitha, Akshita and Avishka.

"There were a lot of girls that showed up this time, as compared to the last year", said the winner, who also happened to be the organizer of the tournament.

Glad to see an active participation from the girls in the sport, she also wished for more girls to join in.