BU celebrates 73 years of India's Independence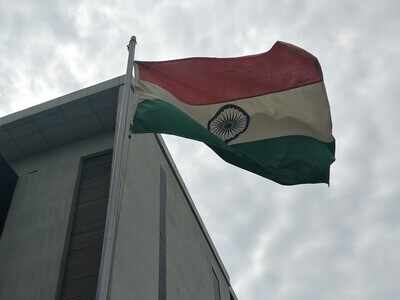 By Shravak Shakya

As the sun rose on the 15th of August, it marked 73 years since India made its tryst with destiny. It also marked celebrations among the few students and staff members of Bennett University who were on campus.

Vice Chancellor Raghunath K Shivgaonkar started the day off with the flag hoisting ceremony. The members of Advaita club gave a heart-warming rendition of the National Anthem. This was followed by a dance performance from BBA student Japna Batra.

The Vice Chancellor then spoke about how India's Independence had paved the way for rapid development of the country. The development making it a leader in many fields and putting it among the most progressive countries in the world. "One of the greatest contributions after independence of India is making a robust education system," he said. "Also, technically, India was in a very backward place. But after independence, there was a thrust in education and development. Today, there is so much emphasis on education, technological development, space development and agricultural development. Without Independence, all these policies wouldn't have been put in place."

After the speech, sweets were distributed among the students. Everyone present once more puffed their chests out for the National Anthem, with the flag fluttering in the windy sky.

"Every year India celebrates a lot of milestones. So, the celebrations are a tribute to those milestones and the people who help us reach it," said Japna Batra.