CSC has helped me at every step: Awardee Vandana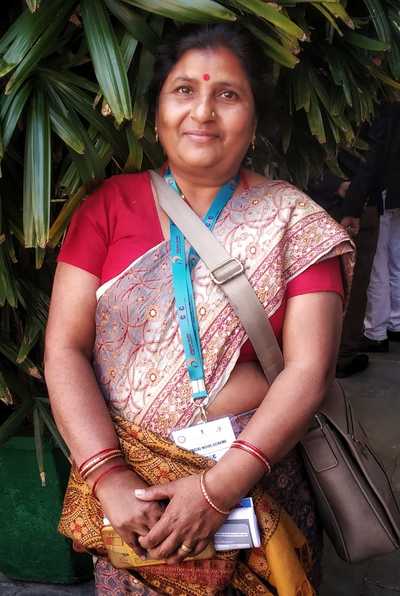 By Prapti Jain

Jaipur-based Vandana Singh recently won the Village Level Entrepreneur (VLE) award at the CSC (Common Service Centre) workshop on Digital MSMEs held at India Habitat Centre, Delhi. The workshop was organized on February 18 in collaboration with the Ministry of MSME ((Micro, small and medium enterprises).

Vandana Singh, 54, won the award for providing services of a "WiFi Choupal" to her surrounding villages.

Having handled the finance and accounts of various NGOs for 29 years, Vandana Singh joined CSC MSME six years ago in 2014. During her work with the NGOs, she used to monitor the progress of various projects taken up by the NGOs. Today, she helps the local VLEs with digital payments and teaches them how to use a computer along with other courses like digital literacy and skill development.

CSC is an information and communication technology (ICT) access point created under the National e-Governance Project of the Indian government. CSC academy focuses on teaching, delivering specialized courses/ training programs, leadership, communication skills and promotion of entrepreneurship among the rural masses in India. The Registration Act 1860 Act 21 as applicable to union of Delhi has its registered office in Delhi.

Passionate about serving society, Vandana says that CSC has helped her to widen her reach to more people and more villages who she could help.

Vandana says, "CSC has helped me at every step. We help to implement many centre and state government policies in the community for the maximum benefit of the people. Earlier, I had a small area in my reach, but now, I can easily contact almost 400 villages around me. The local VLEs from these villages consult me for different jobs and I advise them on how to get the job done."

She also believes that CSC is a very helpful platform and more people should know about it. "Because I am so passionate about serving society, I wanted some financial support as well, so that I could help more people. CSC made that happen," she said.