Revisiting the Ramayana with Insta and a game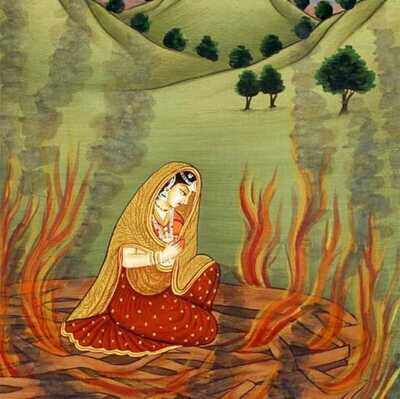 The introductory post used by Rivaaz on Instagram. The name was chosen to give the audience a sense of what the event was all about.
By Sharon Varghese and Aditi Paranjpe
In light of Diwali festivities,
Bennett University
's cultural club Rivaaz came up with a special event that was themed around the
Ramayana
.
Titled 'Parichay' (introduction), it focused on guessing famous characters from the Ramayana through poems, images and dances. It was held between November 9 and 14 on Rivaaz's Instagram handle, Rivaaz BU. It followed a pattern by which videos of poems and dances were share as hints. Followers were encouraged to interact through the comments section.
"We named it 'Parichay' as what we are doing is 'introducing' the characters and the epic to the audience," said Diksha Tripathy, joint secretary of Rivaaz.
The introductory post used by Rivaaz on Instagram.
"Our main focus was to introduce these iconic characters through music, movements and gestures shown by our dancers in their videos," said Avni Chadha, the secretary of the club.
The club said the activity generated engagement and added to the viewer's knowledge. "While searching for poems and songs to use for hints, we were able to gain a lot of knowledge for ourselves. The main task included guessing the character, meaning that hints could only include their traits. The dances had to embody their essence according to the epic," added Avni.
One of the poems that were used to introduce the character of Lord Ram. Written and narrated by Abhay Sharma, the poem received appreciation.
In the course of this guessing game, first were the poems dedicated to particular characters. The poems were written by Rupalika Johri and Abhay Sharma, members of the club and students of Times School of Media. Each poem was posted in the form of a video with narration in the background. These were followed by dance performances. As the last part, visual depictions of characters were shown as images.
"It was an entirely new concept for us. While preparing for the dance and the costume, each team member had a different perspective, making the process engaging for the organisers too," said Nisita Velagapudi, a core member of the club.