The Art of Storytelling without distorting facts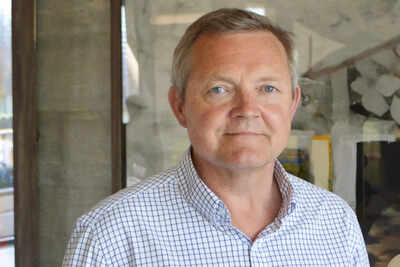 Mr. Fenton talked about storytelling in Journalism
By Vartika Madan
How do you grab the audience's attention without distorting or twisting the
facts
?
Former
BBC
Correspondent
Tim Fenton
, who teaches
Multimedia
Journalism at the University of Essex, UK, said to be successful when writing either fact or fiction, the information must be structured to make it engaging.
Fenton was speaking to students of the Times School of Media on "The use and abuse of
narrative
technique."
Competing for attention

"Storytelling technique is as an essential part of writing, and has been used throughout history, to convey information more effectively, from cave paintings to Shakespeare and modern film scripts," Fenton explained.
"Readers' attention is limited, and journalists have to compete for it. The information we offer may be factual, but readers need a compelling story too. But don't distort the fact for the sake of the story," he said.

Tips for writing a good story
Here are his suggestions on writing a good story:
First, work out what the story is
Be honest
Be sceptical
Look for change and the reasons for change
Simplify enough but not too much
Organise your thoughts before organising your words
And lastly, try to sum up the story as a question

Make content crisp & precise
Prof Fenton also spoke on multimedia
storytelling
. "You can plan and appropriately use different forms of media to convey a story," he said.
Prof. Fenton explained that the content is written should be crisp and precise. He also explained that the importance of higher quality in media content is essential for a good multimedia story, along with graphics that are an effective tool of communication.
Story-telling is always two-way communication

"Prof. Tim Fenton's lecture was really educational and insightful as he told us about
journalism
and storytelling. I really liked his presentation, it helped me focus better and understand everything better", said Aadya Sharma, 1st year, BAJMC student.
"The way Prof. Fenton defined his storytelling approach was quite interesting. He said that storytelling is never a one-way communication for him, it's always been a two-way communication", said Jayati Jha, 2nd year, BAJMC student.
(The report has been written by Vartika Madan, a student of BA (Journalism and Mass Communication) of Bennett University.)