TSoM bags international consultancy project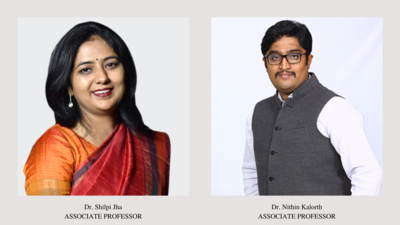 Two faculty members from Times School of Media have been granted an international consultancy project by Internews, a US based non-profit media support organization working in 100 countries around the world. Dr Shilpi Jha and Dr Nithin Kalorth, both associate professors at TSoM, will be consulting of this project on behalf of The Centre for Fact Checking and Social Media Studies, the newly established research center under the aegis of Times School of Media.

The project, being conducted in 10 different countries, is funded by social media giant Facebook. TSoM is their sole India partner. The project aims at understanding and documenting the impact of the technology platforms in diverse information ecosystem. To achieve this, a series of civil society convenings will be organized to discuss issues related to the local impact of Facebook and other online platforms in select countries.

The purpose of these convenings is to identify and document issues of concern to civil society and media and provide actionable feedback to Facebook and other platforms and stakeholders. Findings from the convenings will be presented to Facebook and other relevant stakeholders will be utilized for wider awareness and advocacy efforts. Outputs of this project will also include actionable recommendations for Facebook and other platforms. Internews will also track companies' responses to these recommendations over time. The project also aims to create an opportunity for civil society actors to discuss their shared experiences and develop their own networks and approaches for dealing with big technology companies.