Budget 2023: Environment ministry gets Rs 3,079 cr, 4 new schemes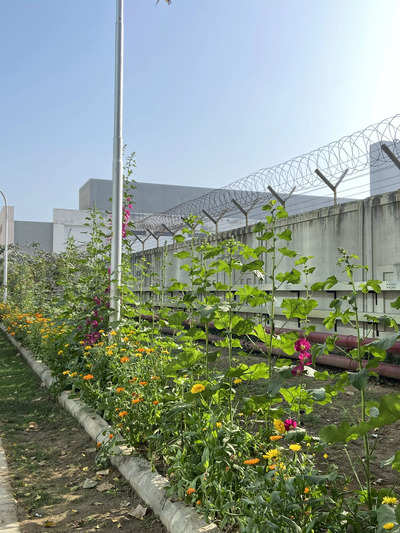 By Ayush Khurana
In her 5
th
budget
, Union Finance Minister
Nirmala Sitharaman
allocated Rs 3079 crore for the
Ministry of Environment
and Climate Change for financial year 2023-2024, of which 19,700 crores, will facilitate transition of the economy to low carbon intensity, and will help reduce dependence on fossil fuel imports.
"To steer the economy on the sustainable development path, Battery Energy Storage Systems with capacity of 4,000 MWH will be supported with Viability Gap Funding. A detailed framework for Pumped Storage Projects will also be formulated".
Air and water pollution are also major issues in India, and the budget for 2023 included measures to address these problems. Which included investments in clean transportation, such as electric vehicles, and the expansion of public transportation systems.
Many other schemes were introduced by the finance minister Nirmala Sitharaman such as :-
1-PM – PRANAM
PM Programme for Restoration, Awareness, Nourishment and Amelioration of Mother Earth" will be launched to incentivize States and Union Territories to promote alternative fertilizers and balanced use of chemical fertilizers.
2-MISHTI
Building on India's success in afforestation, 'Mangrove Initiative for Shoreline Habitats & Tangible Incomes', MISHTI, will be taken up for mangrove plantation along the coastline and on salt pan lands, wherever feasible, through convergence between MGNREGS, CAMPA Fund and other sources.
3-Green Credit Programme
For encouraging behavioural change, a Green Credit Programme will be notified under the Environment (Protection) Act. This will incentivize environmentally sustainable and responsive actions by companies, individuals and local bodies, and help mobilize additional resources for such activities.
4-AMRIT DHAROHAR
It is a scheme that will be implemented over the next three years to encourage optimal use of wetlands, and enhance bio-diversity, carbon stock,
eco-tourism opportunities and income generation for local communities.
In 2020 -2021, the environment sector was allowed with 2,217 crore was allocated for 42 urban cities. While 50 crores were allotted for Project Tiger.
In 2020, 3100 crore was allotted to the ministry and 470 crore was allowed to control the pollution. The budget for National Tiger Conservation Authority (NTCA), a statutory body under the ministry responsible for tiger census and conservation of wild cats, saw a minor raise of Rs 50 lakh from Rs 10 crore in 2019 to 10.5 crore for 2020-2021
Whereas, in 2018-2019, the ministry got 2,654 crore and this time pollution control was the main focus. The budget increased by 8.5 percent for the Ministry Of New and Renewable Energy. A special scheme was implemented to support the efforts of the governments of Haryana, Punjab, Uttar Pradesh and the NCT of Delhi to address air pollution and to subsidise machinery required for institutional management of crop residue. Project Tiger' has been allocated ₹ 350 crore and the deliverables against the outlay include financial assistance to 50 tiger reserves.
in 2017 -2018, the
environment ministry
got 2,675 crore keeping in mind the level of pollution in Delhi. Arun Jaitley , former finance minister announced that around 7,000 railway stations will get power from solar panels in the medium term and 2017 will see the initiation of second phase of solar park development for creating additional generation capacity of 20,000 MW .