E-waste policy eludes implementation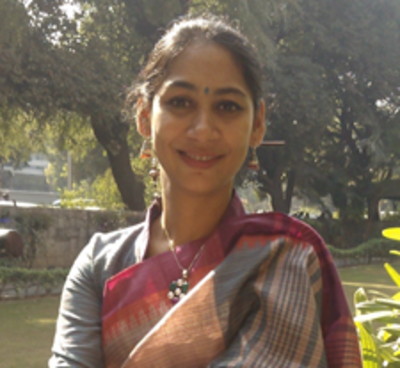 By Vidhi Goswami
MUMBAI: There is an electronic waste management strategy to address the immediate concerns about pollution emanating from electronic devices but unfortunately it is not implemented properly.
However, some private organisations are working to spread awareness about the problem of electronic waste and solutions. One such non-profit organisation is Toxics Link. "Our goal right now is to bring focus on reducing e-waste, by bringing back the repair culture, as recycling cannot be the complete or the only solution" said Priti Mahesh, Chief Programme Coordinator at Toxics Link.
Toxics Link is an NGO "working for environmental justice and freedom from toxics". It collects and shares information about the sources and dangers of the poisons in the environment and bodies, as well as about clean and sustainable alternatives for India and the rest of the world. "Increasing use of electronics means huge quantities of waste , and improper e-waste management can be very harmful to the environment," according to Mahesh.
"The lifespan of electronic appliances is getting shorter. When it comes to phones, it is now 2-3 years," she said. Electronics are now being designed for dump, increasing the amount of waste generated.
"With new versions of smartphones, televisions and refrigerators, there seems to be no end to the demand for electronics and hence the waste," said Mahesh. "People should understand that environment and health are interlinked, and waste impacts both. It is important to bring in the minimalistic lifestyle – people should buy new gadgets only when they need them and not just because there is a new model available ," said Mahesh.
New phones are entering the market with a lot of changes in their features. Various companies are launching unique phones, with glass back, gorilla screen, new chargers that make the phone's battery last longer, you name it. "I believe a certain company is the worst offender generating a lot of e-waste. Every time you see them change their chargers or some other element, rendering the older version useless. The corporations have to be held liable for this," said Mahesh.
She said corporates should work hand in hand with the people at large if we have to take care of this planet. The daily household waste also at times includes a few e-waste, be it spoiled wires, damaged earphones or end-of-life lamps. Not having proper e-waste management systems means that the mixed-up waste is either dumped at the landfill or picked up by the informal sector.
"Pollution control boards and municipal corporations should monitor the handling of e-waste ; but again, if we don't have adequate capacity, punitive measures should be taken to put the system back on track," said Mahesh.
According to Mahesh, there is still not enough awareness in our society. The government has initiated programmes like Swachh Bharat which looked at waste as an issue, but a lot still needs to be done. "There should be incentives and disincentives, for people to actually take action and bring about change in their behaviour with regard to waste management," Mahesh said.
The story first appeared in The Times of Bennett, the lab newspaper produced by the first semester students of The Times School of Media.