Indians head to Aus for opportunities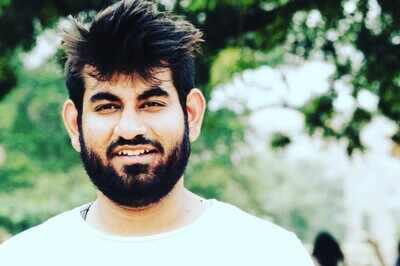 Pooja Sharma, an engineer working in Sydney, experienced cultural shock soon after she landed in Australia
By Aanvi Gupta
NEW DELHI:
Indians prefer to study and work in
Australia
as it offers better educational facilities and job
opportunities
.
"The best thing about Australia is their education system. They encourage working alongside learning. Although, due to this, time management sometimes becomes an issue for me. But I don't mind that as I am able to provide for myself with the high wage that I get," Ishan Sardana, a 28-year-old student at
Deakin University
, Melbourne, said.
The same is the case with Srishti Aggarwal, a UI-UX designer in Sydney.
"Experiencing Australian work culture made me realize how work can be fun. Here, the workplace environment is very friendly and casual. They care about your mental health. They'll make sure you are not stressed and enjoy while working by organizing frequent outings and office parties. When I was working in India maintaining a work-life balance was quite a task. This changed after I came to Australia as everyone here works for eight hours only and gets ample personal time," she said.
When one moves to another country that is different in culture, it is normal to expect a culture shock in the beginning. Umang Mittal a 28-year-old engineer in an IT company in Sydney, felt the same only to adjust in a short time. "There were many cultural surprises on my journey from Namaste to good day mate. My first surprise was spotting the Australian Prime Minister at common places, not just once but many times. Coming from India where we have the VIP culture, this was surprising. The Prime Minister here appears and acts like a normal citizen and is humble. You can freely speak with him and express to him," Mittal said.
For Pooja Sharma, a quality assurance engineer with the IT company InfoTrack, Sydney, the culture shock was all about the city sleeping early. "Most of the stores close by 5 pm. So, if you are working then you may just get time to shop on Thursday which is a late-night shopping day," she said.
Palak Garg, a student at the
University of Adelaide
, went to Adelaide for its world-class education system. "But I didn't know that I will fall in love with the city so fast. It has some beautiful beaches, clouds, forestry, flora and fauna. Even watching the roads in Australia for the first time from my taxi was exciting. Australia is less populated as compared to India. In India, the infrastructure is still not good enough," she said. Garg remembers, back in India, getting stuck in traffic jams for hours. "Well, that's not an issue here," she added.
Despite the differences between the two countries, they are similar in diversity. Hence, when it comes to cuisine and festivals, Australia is no less than India.
Agraj Mangal, a solution architect with
Microsoft
, Sydney, finds Australia a food haven. "The cuisine here is influenced by migrants. I enjoy the variety and the multiple festivals celebrated here," he said.
The story first appeared in The Times of Bennett, the lab newspaper produced by the first semester students of The Times School of Media.