Schools use Meena Manch to talk about menstrual hygiene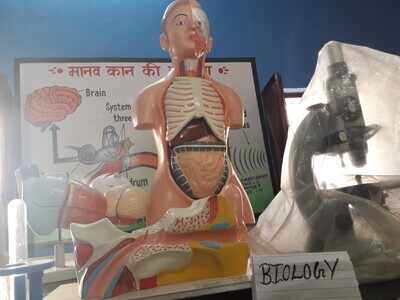 Menstrual Hygiene management and sex education have been recently a lot of late. From different hashtags like #PeriodPaath, #BreakTheBloodyTaboo and #RightToPeriod trending on Twitter to many non-governmental organisations helping in educating a child about good touch and bad touch, there have been campaigns to educate schoolchildren in recent times. But reaching the smaller sections of remote villages still remains the end goal.

Some recent efforts have been made by Super School India and Smile Foundation towards talking about the issue of menstrual hygiene management in remote villages as well as in schools catering to children from weaker sections.

Similar knowledge of menstrual hygiene and sex education reached the Upper Primary School, Ghodi Bachera, Greater Noida. The teachers have used the concept of 'Meena Manch', inspired by the UNICEF animation series called 'Meena'. Meena Manch is a forum of schoolgirls who promote the values and rights of the girl child.

The school has the Meena Manch for meeting adolescent girls and improving their consciousness about menstrual hygiene management. Many drawings and chart making activities are conducted as a part of this program.
"We start talking about menstruation to the kids when they are in class 6," said Kanika Singh, UPS teacher. She also said that there are no separate classes for girls to talk about menstrual hygiene management and sex education. The dissemination of knowledge is the same for boys and girls.

Deepanshi, student of class seven, said, "We are aware of this issue because of Meena Manch. We have learned about many different societal and political issues in these sessions."

The forum of Meena Manch has helped a number of students after the special efforts taken by the school teachers in activating and shaping the forum.