The man who walked 17,000 km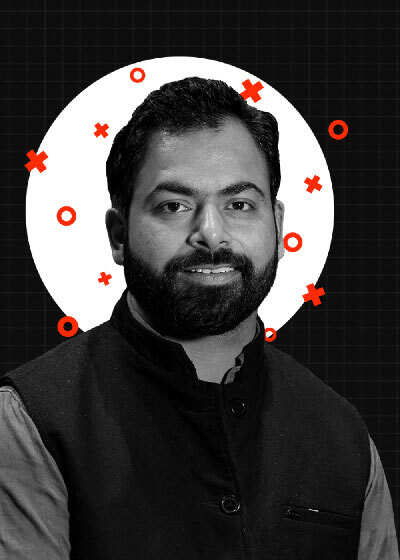 By Shobhit Gupta
Ashish Sharma, the founder of
The Saffron Umbrella
and a social activist who did a 17,000-kilometre "Unmukt Bharat" walk across India, is encouraging the youth to bring about a change in the country as he strongly believes that this generation can help to solve various issues.
Sharma, a young techie who quit his comfortable job of a production engineer at Danblock Brakes India Pvt. Ltd., and started campaigning to make India free of child-beggars, spoke about his journey at TEDx Bennett University.
He started the session by recalling an incident from 2015, when he met a hungry child on his way back home from the office. Sharma provided food to that child, but that incident left a deep mark on his mind and made him think how he can change things around him. After this, he rescued eight more child beggars in Delhi. Sharma contacted an NGOs to rehabilitate these children and ensured that they can start going to school. He emphasized that he alone cannot bring about change in the society. "We all would have to come together as a society and help children all across the nation pursue their dreams," Sharma said.
After this thought process, he began his walk, 'Unmukt India', of 17,000 kilometres across the nation and covered the whole country in 22 months. Forty-eight IAS and IPS officers helped him in his walk to make sure that every child should get educational opportunities. In those 22 months, he saw the beauty of life - ayurveda, flora and fauna, and the people. Sharma said that he felt disheartened to see that despite having all these beautiful things around, people still complain so much.
He said, "We should be involved in society's matters. If not us, then who will?" These 22 months shaped him, not just to be better, but also to evolve spiritually.
For an entire month, he followed the
bheeksha
concept. Every day, he used to go to people's houses and provided them knowledge in return for food. He encouraged the attendees to bring a change.
"We celebrate so many unnecessary days, such as Propose day, Teddy Bear Day and what not? Instead of wasting our time and energy on those days, maybe we can use those days to focus on a cause or to bring an impact to shape the world," Sharma said.
He concluded his talk by asking the young generation to be more involved in the country's issues, be it humanitarian or environmental. He believes that continuous work by the youth can help reform the society and make India a better country to live in. Sharma also encouraged the attendees to face all the obstacles in life with full determination while following their paths.
The report has been written by Shobhit Gupta, a student of BA (Journalism and Mass Communication) of Bennett University.)
Join exciting programmes offered by Bennett University