Memes not just for fun: 'A new medium of expression'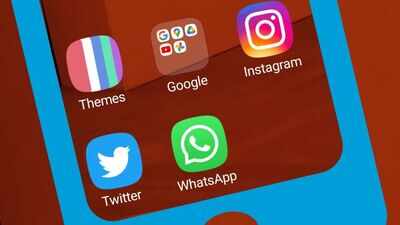 Social media gives birth to new ways of communication.
By MISHA ARORA
NEW DELHI:
Social media
and
memes
have become the primary way of expression for today's youth. The
relatable feature
has instated a sense of belonging into
today's youth
.
Delhi-based English lecturer Shruti Chachra feels that memes work as a coping mechanism to deal with the void that today's youth is facing. Shruti said, "Memes tells a lot about the person's state of mind and consciously or unconsciously art becomes the medium to communicate. Memes are the most relatable art of our times."
"It's shocking but true." she added.
She also believes memes are related to mental health. Shruti said, "In the world where
mental health
is still not given priority and depression is just a "word" it is becoming scary to share the feelings. Today feelings are associated with weakness and abnormality."
"Sometimes it is difficult to talk about it. So, memes or sarcastic comments act as an easy escape and space of the same. My favorite meme are the 2020 memes. They usually include all the funny events happened in 2020,'' she added.
She sometimes relates herself to memes. Shruti said, "Being a voracious reader, I usually detach myself from the story so that I can have an objective set of eyes. Some memes make me feel nostalgic and some make me feel happy to be not born in a generation of broken people with broken hearts".
Amity University student Aditi Ghosh believes, "Today's youth should be educated from a younger age on how to perceive memes and how it should be just a source of entertainment. However, 'dark and dank' memes must have a borderline too."
Aditi said, "One should not incite hatred in the name of humour. This generation should also be made aware that how much affect these memes have on today's society and how we can use them wisely to 'improve the society'", she added.
"Sometimes, Gen Z uses dark humour to showcase the unhealthy behaviour pattern which runs through the family," she further said, "Memes are representation of one's definition of a family. I personally like brown family memes. They are common and relatable to the youth of countries like
India
, Pakistan, Saudi Arabia etc."
Medical Receptionist Ritu Bokolia, from Australia, said, "It is easy to communicate via memes without saying anything yourself. They bring a smile on your face. Sometimes we can relate to them and other times, they are a breath of fresh air''.
"I mostly like them as they are either relatable, funny but true or just a jovial version of an issue like we saw with Donald Trump," she added, "Memes have been a strong media form for people to voice their opinion on values, emotions, Social media and memes are about connecting with people online. Memes are a way of expressing a culturally relevant idea."
Ashutosh Gupta, 18-year-old undergraduate student from SRCC, Delhi University, believes that "memes are effective way to express emotions. They are widely used by today's youth while chatting with others because memes helps in knowing emotions as well as 'tone' of the person using them."
"People use memes to shows their life situations and their mood which can be a good sign to know what they are going through in their life," he added.
He said, "Memes are mostly made from some scenes of a movies or video clips to joke or to tease somebody which can have psychological effect on some while some enjoys such memes on others.
He further added, "My personal favorite meme is the Among Us game meme. I watch a lot of them on Instagram. Sometimes even I create a few memes."
(The story first appeared in The Times of Bennett, the lab newspaper produced by the first semester students of The Times School of Media.)
Join exciting programmes offered by Bennett University